The Top 5 Reasons You Should Call Emerald Isle, North Carolina Your New Home
Posted by Kelli Salter {personal} on Friday, October 21, 2022 at 1:15 PM
By Kelli Salter {personal} / October 21, 2022
Comment
Are you thinking of buying a home in Emerald Isle, North Carolina? If you're on the fence about whether or not to buy a home here, then keep reading.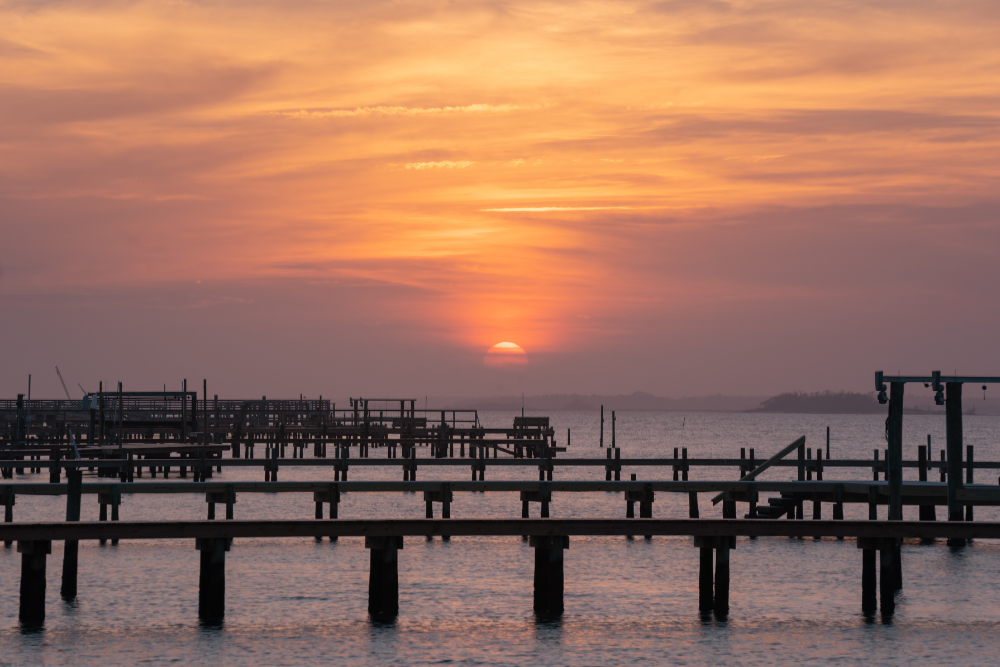 Here are the top five reasons why you should buy a home in Emerald Isle:
1. Excellent Quality of Life
The first on the list is an excellent quality of life for you and your family.
We can all agree that everything is better when you are at the beach. The beach invokes a relaxed, laid-back way of life that puts you in a full-on vacation mode. So, I don't blame you if you want a piece of Emerald Isle, NC, real estate. And the best thing about Emerald Isle? The weather is warm and mild all year round. The average summer highs are in the upper 80s, and highs in the winter are in the mid to upper 50s. So, you can enjoy cool winters and warm summers without dealing with extreme temperatures.
2. Competitive Real Estate Prices
You can pick from the many beautiful properties available at Anchor Real Estate, from oceanfront luxury beachside homes to mid-range priced properties. In addition, some single-family homes and duplexes are competitively priced. So whether you are looking for a beachfront home or an oceanfront condo, Emerald Isle has got you covered.
3. Amazing Location
Another great reason to stay in Emerald Isle is its location, which gives residents access to the many activities you can do on the island.
You are just a few steps from the beautiful beaches and fishing piers. Enjoy swimming, sunbathing, fishing, and kayaking on miles of stunning coastlines. Inlet access is perfect for boat owners who want their little piece of paradise. And if you are interested in getting a condominium, some properties offer shared amenities like swimming pools, playgrounds, sports courts, and gyms.
4. Friendly Communities
Emerald Isle has friendly communities, each with distinct personalities and atmospheres.
The Crystal Coast is a magical place where you can find the most unique communities in North Carolina. From Atlantic Beach, which was home to several ports during colonial times and has since been preserved as one historic district with museums showcasing its history; or Beaufort on Bay St., known not only for its architecture.
Emerald Isle is a town that has something going on every minute of the day. With so many events and attractions in each little community, paired with their proximity to one another - it's no wonder why people love visiting this beautiful island!
5. Low Mortgage Rates
Another great reason to buy a home in Emerald Isle is that it has one of the lowest mortgage rates in the country.
Let's take a look at the mortgage rates in North Carolina. They're below average for 30-year fixed-rate mortgages, making it an excellent time to purchase. We will work hard to get you the best rate possible with our full support and dedication throughout this process.
Emerald Isle should be at the top of your list if you're looking for a beautiful place to call home. With its sandy beaches and lush green forests, it's easy to see why this town is so popular. Emerald Isle has something for everyone, whether you're looking for a permanent residence or just a vacation spot.
If you want to learn more about these reasons or others, please don't hesitate to contact us at Anchor Real Estate, a premier Emerald Isle NC real estate. We would love to help you find your perfect home in this beautiful town. So, what are you waiting for? Call us now!