4 Sustainable Building Trends
Posted by Kelli Salter {personal} on Monday, February 1, 2021 at 9:55 AM
By Kelli Salter {personal} / February 1, 2021
Comment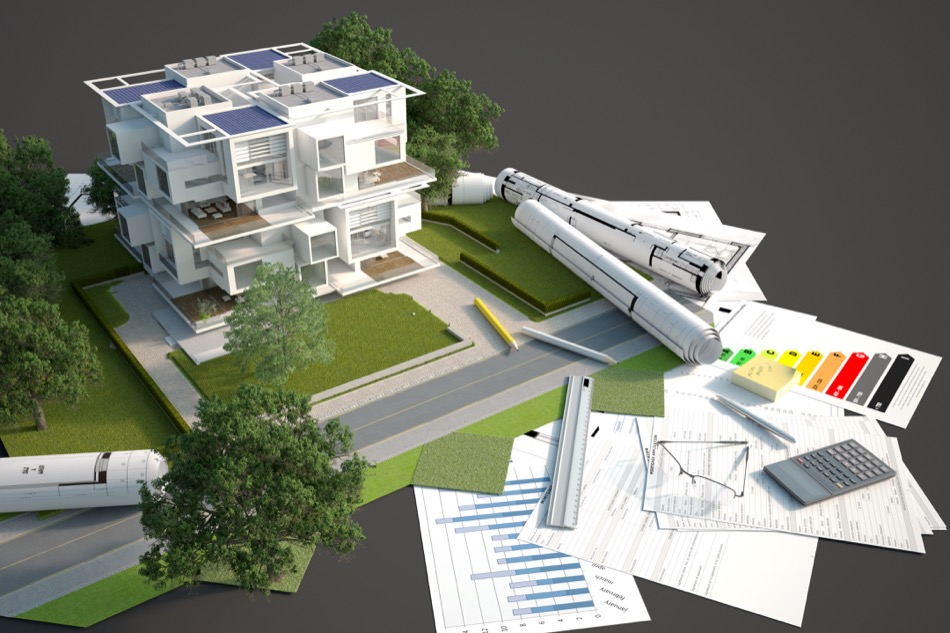 Building green homes is not only a trend, but it's also a plan to save resources along with allowing owners to save money on basic expenditures. Whether it's a commercial structure or a primary residence, employing a contractor familiar with sustainable building trends ensures reducing an owner's carbon footprint.
Even if making some basic upgrades is on the agenda, the following suggestions from the experts include the most popular sustainable building approaches.
Go Solar for Big Savings
The realm of solar-powered homes and buildings has evolved heavily over the past few years. No longer do those with an eye on going green have to be buried underneath massive rooftop panels or large panes on the ground. Today, there are modern options that include solar tape films and roofing installations designed to harness the sun's energy for use later in the structure, or to be 'resold' back to the grid for energy credits.
Homeowners can ramp up the benefits of solar panels with strategic window placement and home designs that are geared to absorb heat, which will naturally warm the home with minimal gas or electric use. Additionally, they can check for any local or government incentives or rebates that can allow them to install these systems at great discounts or even for free.
Install Smart Appliances
EnergyStar-rated smart appliances save money while allowing home and business owners to enjoy a bit more freedom and control over what's happening inside and out. Ovens, refrigerators, laundry machines, alarm systems, lighting, HVACs, and even water implements can be controlled with the use of an app and any Internet-connected device, which can be activated or deactivated at any time.
Water technology is a big deal in sustainable construction, so smart water systems to keep landscaping in check, as well as monitoring home use, is essential. However, the use of tankless hot water heating systems, conservation fixtures, and low-pressure toilets and showers makes a big difference overall.
Add a Cool Roof
Directing the sunlight and heat away from the interior is pivotal when it comes to saving on energy expenses. Cool roofing installations are a smart investment that pay off. In addition to being primarily constructed of recyclable materials, the Cool Roof Rating Council claims that choosing this route can reduce heating and cooling costs by as much as 15 percent. Homeowners interested in cool roofing additions should discuss the various options with their construction contractor.
Stick With Biodegradable Construction Materials
Minimizing the impacts on the planet can be easily achieved by making sure builders use good practices such as sticking with eco-friendly materials like:
Green insulation
Low or VOC-free paints
Countertop materials
Foundation
Interior finishing
Home siding
Flooring
It's easy for homeowners to do their part when they have a solid team on their side.
Planning a New Construction? Be Responsible with Local Contractors
Be sure to do some homework before signing a construction contract. Discuss in depth with potential builders about your concerns and desires to make certain they follow the guidelines that are pertinent to your new structure.