Interested in Real Estate Investments? 5 Types to Consider
Posted by Kelli Salter {personal} on Monday, January 11, 2021 at 7:24 AM
By Kelli Salter {personal} / January 11, 2021
Comment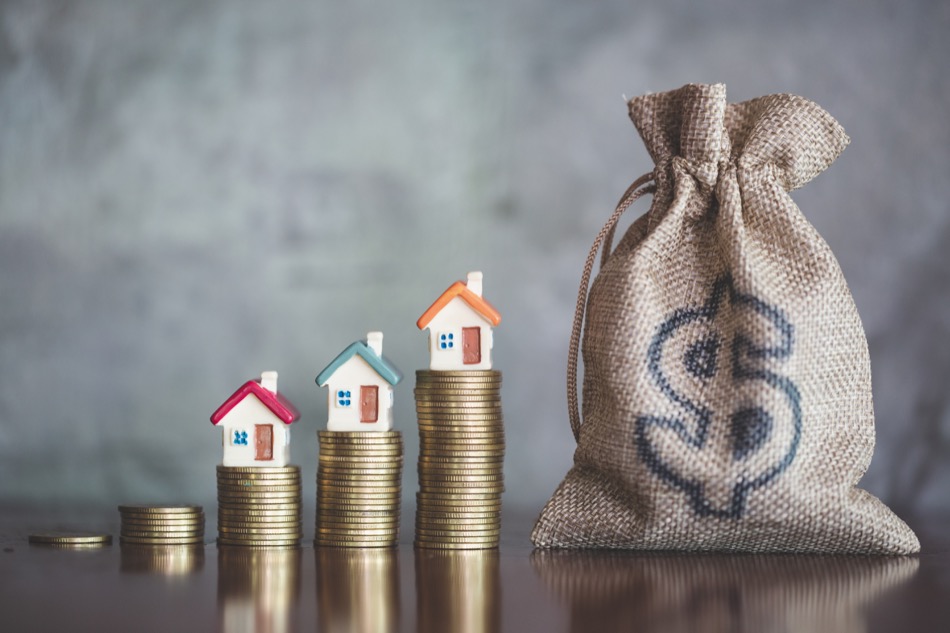 Investing in real estate is growing in popularity. While residential homes are the most common, commercial real estate and investment-type portfolio additions aren't far behind. The following information details the top types of real estate investments to be considered by future investors.
For informational purposes only. Always consult with a licensed real estate professional before proceeding with any real estate transaction.
Residential Real Estate
Those just getting started into property investing often choose residential real estate to grow their financial portfolio. Residential properties can provide a long-term stream of income and typically include single-family homes, condominiums, vacation homes, temporary room or home rentals, and townhouses.
Not only can residential real estate such as quick flips or outright resale options bring in cash, but rental properties can serve as a supplemental form of income over time. Those who choose to hold onto a property in a hot market might see substantial returns, should the home appreciate in value significantly.
Meanwhile, residential real estate increases the value of a portfolio, which can increase future buying and investing power for other endeavors. Sellers and potential landlords should further consider increasing the market value and rental price of the property through high ROI upgrades and smart home technology.
Commercial Real Estate
Those with a strong background in property investments and a strong portfolio or financial support often delve into commercial real estate. This type of real estate is defined as a space utilized to operate a business of some type. Typically, commercial real estate involves retail, industrial, or mixed uses, and all types can prove rather lucrative.
Retail spaces like shops tend to have long-term leases, as do industrial businesses who store and ship goods from the location. However, a mixed space tends to have multiple tenants with a variety of business interests, which means rental income can fluctuate while the property itself retains its value.
While commercial properties are an excellent way to diversify a real estate portfolio, there are additional considerations. Owning and renting these properties out to businesses will often incur expenses such as property management and repairs.
Vacant Land
With careful research, understanding current market trends, and cautiously choosing vacant or raw land, these parcels can be a prolific real estate portfolio addition. While undeveloped land might be attractive to buyers of residential and commercial properties, investors should stay mindful of the necessary permits and zoning laws. Additionally, the potential exists to add electrical and plumbing to the property to attract buyers.
Real Estate Investment Trusts (REITs)
REITs are a form of real estate investment funds that typically hone in on commercial structures. Real estate investment trusts are basically investments that can be traded like bonds and stocks without the responsibilities that accompany full ownership. Many of these opportunities are only available to those who have a solid backing in buying and selling real estate, but there are a few options for those looking to start expanding their portfolio.
REITs give savvy and experienced investors opportunities to defer portions of their capital gains taxes throughout their portfolio via investing in other properties. Cash can be liquidated in most situations, but penalties may apply. For these reasons, one should have a broker or lots of investment experience backing them when working with REITs.
Crowdfunding and Online Platforms
Those who don't want to take on property ownership or do not have the upfront money to wholly invest in an entire real estate property might go with crowdfunding or a similar online investment site. Essentially, these are dividend 'stocks' that aren't publicly traded on the market, which is the primary difference between this funding source and REITs.
There are opportunities in crowdfunding to get a high ROI without a huge investment. However, these investments carry a bigger risk than traditional real estate investments. Those with investment cash to spare but little time to be hands-on or a property flipper might go this route.
The good news is, those lacking enough equity or financial backing to qualify for a real estate investment trust can often turn to this option. With time, experience, and equity, a new investor can become a major player in a few years with smart investments.
Before Investing in Real Estate, Work With a Professional
Before choosing real estate to boost your portfolio, you might need to hire a broker to manage your accounts, in addition to connecting with a local real estate professional for guidance to see the best returns.
For informational purposes only. Always consult with a licensed real estate professional before proceeding with any real estate transaction.