Moving to Jacksonville: Jacksonville, NC Relocation & Homebuyer Guide
Posted by Kelli Salter {personal} on Wednesday, May 12, 2021 at 8:30 AM
By Kelli Salter {personal} / May 12, 2021
Comment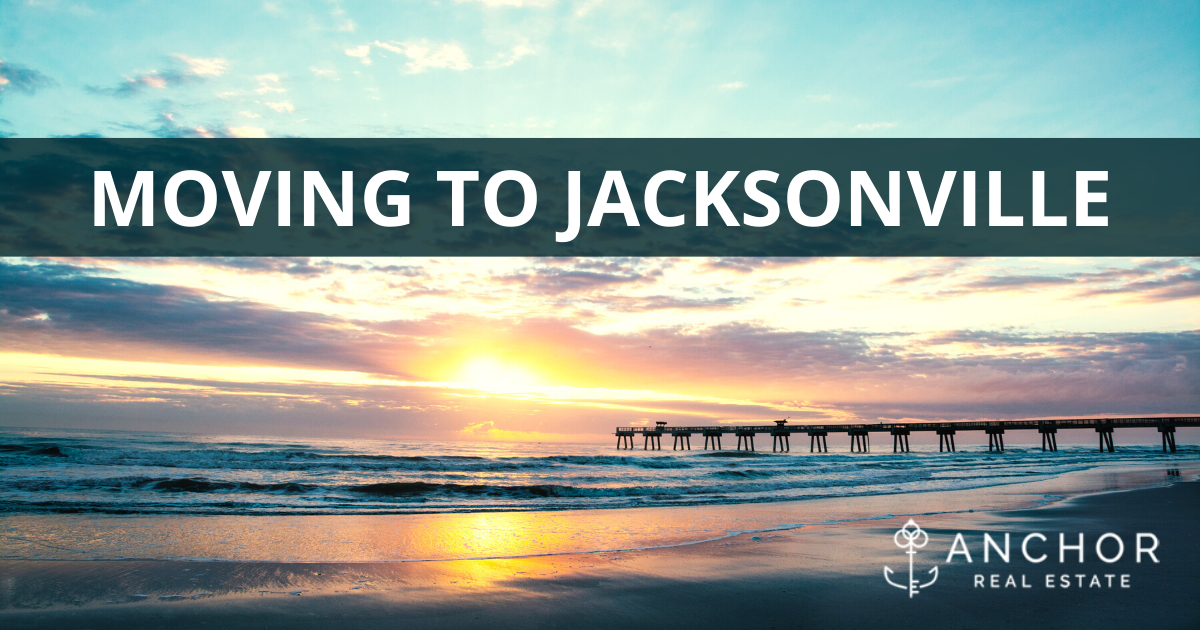 Jacksonville, North Carolina, is a small town with a lot of heart. The jewel of Onslow County was founded in 1757, incorporated in 1842, and renamed for the former president. The current population is about 72,400, representing a growth of just over 2,000 since the 2010 Census.
With a metro area of about 177,000 people, this haven on the North Carolina coast seems like a small town on paper. However, several factors make the city worth considering for a permanent home. Here are a few things new residents should know about moving to Jacksonville, North Carolina.
Cost of Living in Jacksonville
One of the most beneficial aspects of the community is the low cost of living. Living in Jacksonville will cost residents 84.3% of the national average. This means that overall, it will take only $84 to purchase what would cost $100 in other cities.
The median home cost in the community is $136,000, but there are many options available at both ends of the scale. The relatively low prices provide the chance at waterfront homes or luxury homes that would cost more than a million dollars in other cities.
Renting an apartment in the city will also save money compared to other areas. For example, the average one-bedroom in the U.S. is $930. An apartment the same size in Jacksonville is only about $773.
Two-bedroom apartments follow the same pattern, costing just $978 per month, lower than the national average of $1,148. However, four-bedroom rentals average $1,718 in the community, compared to $1,791 nationwide.
Other costs are similarly lower or at least about the same as the national average. Grocery costs are estimated to be about 95.5% of national costs, meaning new residents will save a little money. The figures are even closer on utilities, with Jacksonville residents spending 97.7% of the national average. Transportation costs, on the other hand, are only 72.4% of national figures.
Moving to Jacksonville While in the Military
Military households tend to move every few years, creating a culture marked by a lifetime spent in interesting places. However, relocating can still be stressful, which is why potential movers should research a new community and prepare for the move as soon as possible. With three military bases in the area, many new residents of Jacksonville are in the military.
Members of the military usually relocate to a new community because they receive a Permanent Change of Station. The first step is to decide whether to allow the military to handle everything via a personally procured move. This option may make things more simple, but there are advantages to managing the move personally.
Those who take responsibility for their move may make money if they manage to spend less than the government moving allowance. They are also better able to control the process and move at their own pace. For some, these factors are worth the extra effort.
Whether using military or civilian moving service, it's essential to separate important documents and pack so vital items are quickly accessible. Make copies of any paperwork and store them in a safe place. It's also a good idea to contact current and new utility companies in advance to have them ready on the move-in date. Researching ahead of time can also reveal potential daycare options for parents and likely stores, restaurants, and other necessary services.
One of the biggest decisions is where to live, and military members relocating to Jacksonville will have to decide whether to live in houses, apartments, or on-base. Home appreciation rates in the community rose by 9.4% in the last decade.
Another benefit of military service is that the VA backs home loans for veterans and current soldiers. This guarantee against the bank's loss makes it more likely that the financial institution will provide favorable terms.
Military members planning to live on base should apply for housing as soon as possible. The process can take up to a year, so many people move into off-base housing while awaiting on-base quarters.
Jacksonville Area Bases
Jacksonville's claim to fame is that it has three U.S. Marine bases in the region. That, combined with the community's small size, makes Jacksonville one of the highest concentrations of Marines in the country.
The Cherry Point Marines Corps Air Station was created in 1942 and currently serves as the 2nd Marine Aircraft Wing. It's located in Havelock, NC, which is about an hour east of Jacksonville. The base also serves as part of the Naval Air Systems Command, with the Fleet Readiness Center East on location. In addition to Jacksonville, military members in the area may also choose to live around Havelock. There are several apartment complexes and neighborhoods near NC Hwy 70.
The Marine Corps Air Station New River is another significant base in the area. This base was created in 1943 and serves as a garrison for Marine Aircraft Groups 26 and 29. The majority of the aircraft at this location are helicopter and tilt-rotor varieties. As this facility is right in Jacksonville, most off-base soldiers select housing in this community.
The third base within the community is Marine Corps Base Camp Lejeune. This location is a training facility with miles of beaches and underwater ports. As Camp Lejeune is also within the community of Jacksonville, those not living on the base often choose to live in this community.
Job Market in Jacksonville
With three bases in the region, the military is the largest employer in Jacksonville. However, civilians can also find gainful employment within the community.
Founded in 1944, Onslow Memorial Hospital has around 1,100 employees. Recent revenues have reached $175M, but it is a nonprofit hospital. Despite its small size, the hospital provides full-service medical care for the community and surrounding areas.
Marine Chevrolet Cadillac sells new and pre-owned vehicles to the community and provides service and parts. With less than 200 employees, they are a private organization. R & W Construction Co, Inc has about 45 full-time employees through a variety of construction trades.
Continuum Home Care and Hospice is a private organization with about 175 employees providing long-term health and wellness care. Onslow County Schools provides instruction for more than 27,000 students through 39 facilities. The organization has 1,648 classroom educators and 1,404 staff providing other roles.
Popular Industries in the Area
Outside the military, North Carolina has several other industries. Because some of the bases in the area are dedicated to aircraft, the aerospace industry has many local companies, including Honeywell, GE Aviation, and Spirit Aerosystems. The food manufacturing and processing industry also have several large corporations with plants in town. Butterball, Campbell's, and Tyson all provide jobs for state residents.
Specific to the Jacksonville area, businesses that cater to the needs of active-duty military and veterans may also do well.
Things to Do in Jacksonville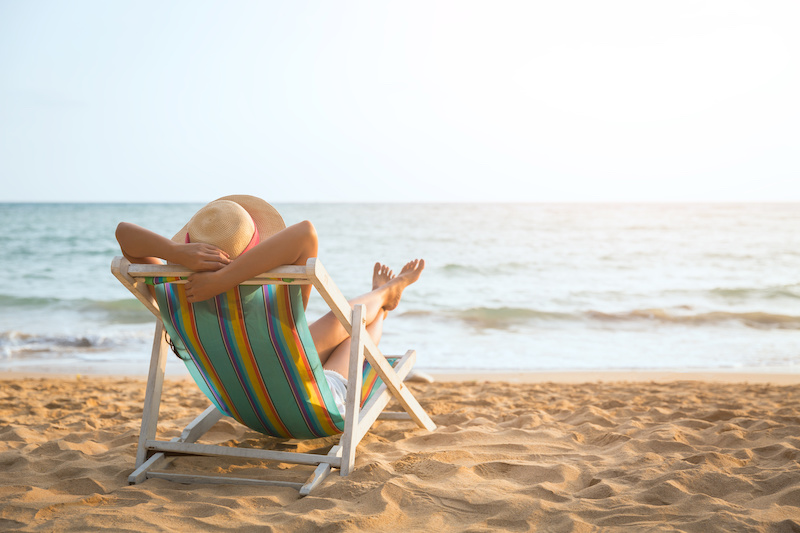 Like many small towns, Jacksonville may not have the nightlife present in much larger communities. However, the marine bases have created a definite market for entertainment at all hours. Because North Carolina is a warmer climate, there are many activities focused on outdoor fun. Beaches and bodies of water provide opportunities for boating, fishing, and swimming.
With a bit of research, nearly everyone can find a niche that can provide them with suitable fun. New residents can expect a little of everything.
Outdoor Activities
Get started at the Richard Ray Park and Gardens for nature trails, playgrounds, and shelters for events. Mix a little wild and tame by visiting the Lynnwood Park Zoo for more than 50 animal habitats. The facility features reptiles, birds, and mammals, most of which were rescued or donated from private collectors. Bikers or wheelchair users can enjoy the all-asphalt Jacksonville-Camp LeJeune Rail-to-Trails. The area features more than five miles of trails recovered from former railroad tracks.
Beach lovers can enjoy Hammocks Beach State Park for fishing, searching for seashells, and boating. Visit the kayak trails for water-based scenery.
Restaurants, Breweries, and Bars
No community is complete without sources for delicious food and drinks among friends. Despite its small size, Jacksonville has a surprisingly wide variety of options. Marrakesh offers excellent Mediterranean food, including falafel and hummus. Order old-fashioned, home-cooked style food at the Kettle Diner.
Those seeking a little excitement with their food may enjoy the Gone Awol Cafe. The business serves café foods with fun military-inspired names, like The NCO chili cheese & bacon hotdog. They also have a variety of pinball machines and video games, in addition to televisions for watching sports. Craft beer lovers will also enjoy the Salty Turtle Beer Company.
Nightlife
People who love nightlife have several options for drinking or dancing the night away. Hooligans Pub and Music Hall offers the area's largest dance floor and is a major venue for live music. Nick's Blacksheep Tavern is a great place for live music and a laid-back bar environment, where visitors can expect plenty of games of darts, pool, and Karaoke nights. Hideaway Lounge is another great place for Karaoke and watching sports.
Jacksonville Climate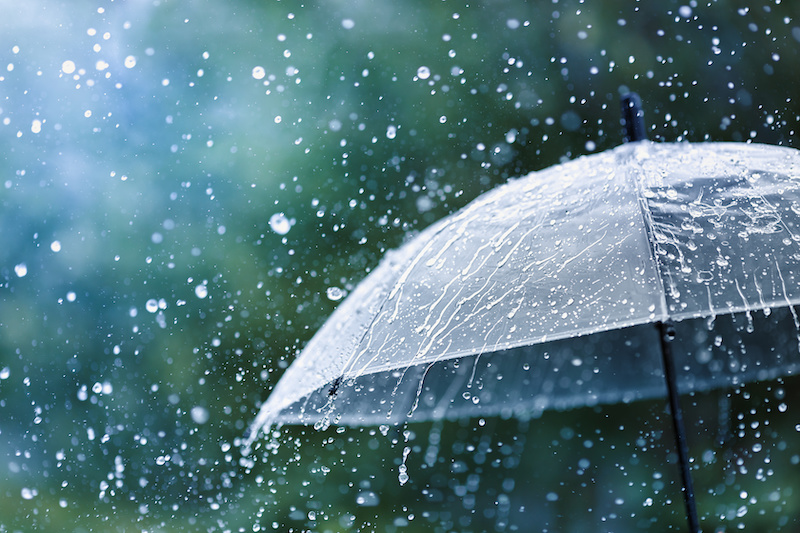 Jacksonville has a relatively mild climate with 214 days of sun and less than two inches of snow on average. Those who get cold easily might love the winters here, as the temperature rarely reaches freezing. January is the coldest overnight time of the year, with an average just reaching 32 ºF. The hottest month of the year is July, with an average high of about 89.4 ºF. However, temperatures can exceed 85 ºF from June through August of each year.
The late summer period is also the wettest, with rainfall regularly averaging more than five inches from June through September. The spring and late fall months are likely the best times to visit, featuring the best combination of sun and temperatures between 65 ºF and 80 ºF. Visiting during the summer for outdoor activities can be a gamble because of the high heat and humidity.
Traffic in Jacksonville
Rush hour traffic in Jacksonville can begin as early as 5 a.m. on some days. However, the average commute time is only about 16 minutes, 10 minutes shorter than the U.S. average.
Driving from Jacksonville to the Cherry Point base takes about an hour under the best circumstances. By 5 a.m., drivers can add another 10 minutes to the trip. However, no more than 20 minutes are likely to be added to the commute due to traffic. Evening rush hour traffic can begin as soon as 3 p.m., but it also won't add any more than about 25 minutes onto the hour trip.
Shorter trips will reveal barely noticeable rush hour traffic. Driving from Jacksonville to Camp Lejeune Gate takes 8-14 minutes under the best circumstances. Rush hour traffic adds two minutes to that time at most.
Alternative Routes
Because the community is small without a great deal of rush hour traffic, there are usually a limited number of options for travel. The main routes to the community are NC Hwy 17, NC Hwy 258, and NC Hwy 24. There are several places where the New River separates the community. Taking Wilson Blvd south may be an option if traffic on the Hwy 24 bridge slows due to an accident. Similarly, S Marine Blvd may be an alternative option for traffic on the Hwy 17 bridge.
Jacksonville Public Transportation
Until further notice, there is no fare for bus transit routes in Jacksonville. Operating from around 6 a.m. to about 8 p.m. on weekdays, the service includes four routes plus an express bus. The routes include stops near the Amtrak Train and Greyhound Bus stations for service outside the community. Because Amtrack does not provide direct service to Jacksonville, a Thruway bus can take travelers from the town to the train station in Wilson.
Amtrak train service from Jacksonville to Raleigh starts at $33. Greyhound Bus Service from Jacksonville to Wilmington, NC, will cost around $20, depending on the day of the week. Taxicabs are another option for travel within the city, with a $2.50 start and $0.20 for each additional mile. Ride-sharing apps are available to residents as well. Bike riders will love that all city buses have bike racks.
Schools in Jacksonville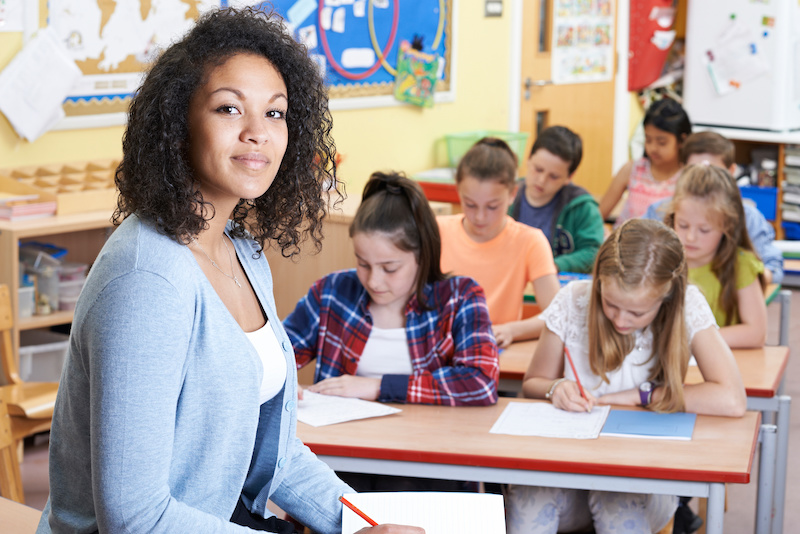 Onslow County Schools is the public school for children in the area, consisting of 20 elementary schools, eight middle schools, and seven high schools. Other services available include an early childhood development center, an alternative learning program, and more. The district has been increasing by around 300 students per year, requiring plans for further investments. There are also several private schools in the local area, including Fellowship Christian Academy and Montessori Children's School.
Campbell University offers opportunities for higher education, primarily through four-year degrees. The University of North Carolina Wilmington also has a local campus in the area, although it leans heavily on distance learning.
Welcome to Jacksonville!
Jacksonville, North Carolina, offers the best of small-time life while providing just enough of the larger world to keep people interested. The population is growing steadily, and the military bases guarantee a strong economy.
If you're looking for a home in Jacksonville, contact the Anchor Real Estate Team with Carolina Real Estate Central at (910) 358-8868 to get in touch with a Jacksonville real estate agent who can help you find your ideal Jacksonville home.