Average Cost of Living in Jacksonville, NC: Living Expense Guide
Posted by Kelli Salter {personal} on Tuesday, August 9, 2022 at 12:50 PM
By Kelli Salter {personal} / August 9, 2022
Comment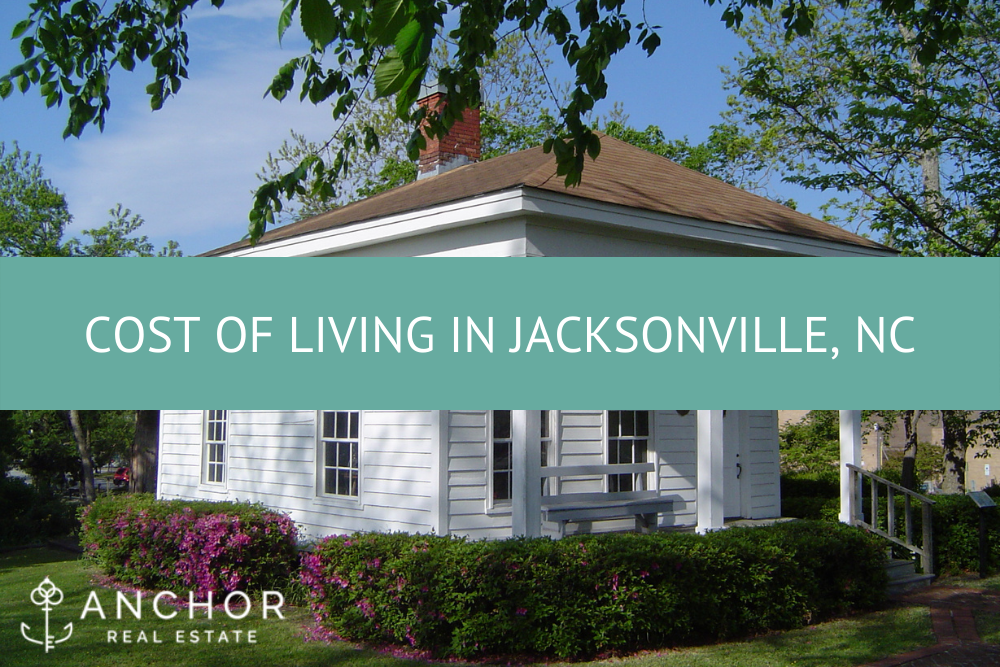 Perhaps the best way to understand the true cost of living in Jackson, NC is by comparing the expense level. If an index of 100 is the U.S. average, the overall cost of living in Jacksonville ranks at 84.3, meaning $84.30 in Jacksonville will buy goods and services that would cost $100 in the average city.
By comparison, the cost of living index in North Carolina is 90.6, making Jacksonville a less expensive community than much of the state. However, new residents will find that costs are not completely uniform across the board. Compared to the rest of the nation, some costs are much cheaper in this community. For example, miscellaneous costs such as repairs, clothing, and other services may actually be more expensive. These costs ranked 103.6 on the cost of living index.
Fortunately, costs within Jacksonville are expected to rise only marginally, with an estimated 1.5% increase in the last year. The largest sources for this modest increase were in housing, transportation, and food. As long as the population continues to rise slowly but steadily, costs may remain on course.
Read on to learn all there is to know about the cost of living in Jacksonville, NC, including housing, transportation, and more.
Table of Contents
Jacksonville Housing Costs
New residents will likely love the housing costs within Jacksonville. Compared to the U.S. average, housing costs are only 58.6%, meaning roughly $59 will buy the same amount of housing in Jacksonville as $100 in the average community. Because housing costs are often one of the biggest expenses, that reduction can make life easier for many people.
People may further save costs by finding areas of the metro community with lower rents or housing prices. With a metro area under 200,000 people, even a commute from the suburbs may be shorter than most cities.
Median Home Price
Overall, the median home cost for the entire community is $136,000. This is much lower than the U.S. median of $231,000. It is also significantly less expensive than the state median of $187,000. Some residents may opt for Jacksonville's new construction homes or Jacksonville's waterfront homes that would not be in reach in other cities.
Of course, any comparison of housing costs is incomplete without considering the median cost of homes in the most expensive Jacksonville neighborhoods. Among the most costly areas, ownership within the Tar Landing - Waltons Store community will require about $216,000. It will cost about $193,000 to purchase a house in the Half Moon suburban neighborhood. The Pumpkin Center neighborhood requires an investment of about $178,000.
Verona - Haws Run homes cost about $175,000 at the median. Domiciles within the Catherine Lake region will run about $175,000. Relocating to Bell Fork - Hawkside costs about $141,000. Of course, these numbers only capture prices in some of the most popular neighborhoods. New residents will find houses much higher and much lower than the medians within each area.
Median Rent
Similar to home prices, costs related to renting vary by neighborhood and location. A studio apartment in the city of Jacksonville will cost about $768 on average. This is much more affordable than the U.S. average of about $821. A one-bedroom within the community will require a monthly payment of around $773, adding $205 for a second bedroom. In both cases, it is possible to save money by living within the suburbs, with even two-bedroom apartments costing only $843.
Those requiring more space will pay about $1,415 monthly for a three-bedroom apartment or house within the city limits. It is possible to save nearly $200 by renting a three-bedroom outside the city for $1,219. The largest rentals with four bedrooms will cost about $1,718 on average.
Cost of Utilities in Jacksonville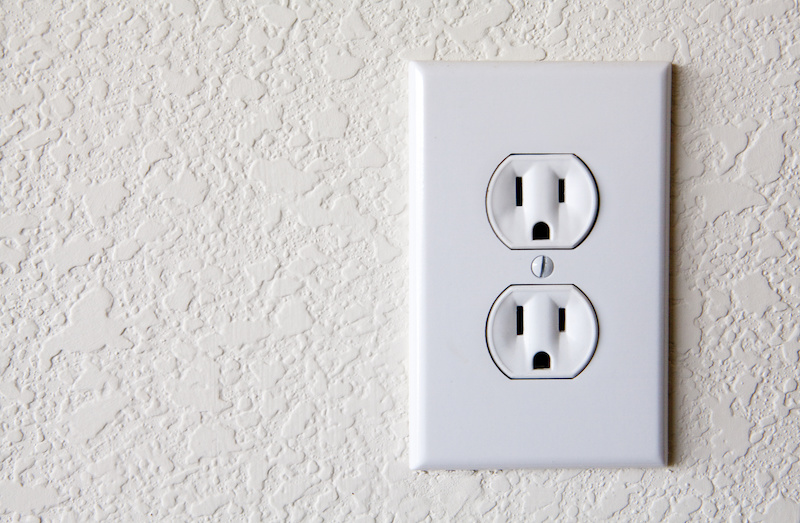 New residents will find the utilities within Jacksonville about the same as the average for the nation. According to the cost of living index, utilities within this city cost about 97.7% of the average community. Therefore, relocating will save only about 2.3% on these costs.
Interestingly, the Jacksonville water bill also includes sanitation, sewer, and stormwater. The average bill is $92.97 per month for about 5,000 gallons of water. The Jacksonville electricity bill averages about $117 per month, placing the community 9.35% more expensive for that bill than the national average.
Natural gas users in North Carolina pay about $67.87 on average. However, this figure may subtract from electric costs in some cases. Internet bills within the state will subtract another $60 from the monthly budget on average, and cable bumps the number by about $85. Cable and internet costs vary widely depending on the kind of package and data plan.
Home insurance rates in nearby Wilmington are about $3,750. However, the state average is $2,009, so savings are likely possible for those with less expensive properties or belongings.
Jacksonville Food Costs
Overall, grocery costs within the community are slightly less than the U.S. average; new residents will pay about 4.5% less for meals. Most people will settle into a budget that allows them to enjoy dining out and cooking as much as they can afford.
Groceries
Jacksonville offers several options for those who prefer to shop for fresh food. Perhaps the Onslow County Farmers Market is the best place to visit to haggle for fresh fruits and vegetables at a reasonable price. However, most meals come from local grocery stores.
For example, one pound of ground turkey might cost about $4.99. Opt for the same amount of 85% lean fresh ground chuck for $5.49. Add a pound of Barilla Pasta Spaghetti for $1.69 and 24 oz of Barilla Pasta sauce for $2.50. For breakfast, start with a dozen eggs for $2.19 and add a 5 lb bag of Yukon Gold potatoes for only $5.99.
Restaurants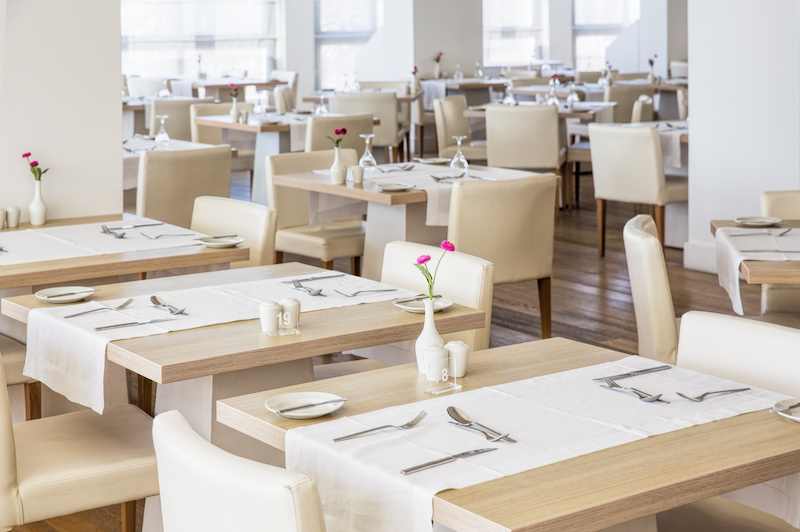 Cooking at home may be cheaper, but nothing says friends and family fun like going out for a delicious meal. Visit Cajun Seafood for a Fish Po Boy sandwich for $7.99. Add an order of flaky Crabcakes for $4.99 and Cajun Fries for another $1.99. Those watching the game may order from Abruzzo's Pizza. A 20" pizza will cost around $19, or try a Meatball sub for $7.90.
Lovers of Thai food will enjoy The Old Siam restaurant. Enjoy the Lad Nah Seafood noodle dinner for $13.99, or try the Vegetable Fried Rice for $11.49.
Jacksonville Transportation Costs
One advantage of living in smaller communities is that transportation is often less of a hassle. In some cases, the easier commute equates to less money spent on travel expenses. Fortunately for relocators, transportation costs within Jacksonville are only about 72.4% of the average costs across the nation. This is likely because the average commute time is only 16 minutes, which is almost 10 minutes shorter than the national average.
Current gas prices within Jacksonville bottom out at about $2.43, although it is definitely possible to pay more at the pump for special blends. Drivers are already saving money, as the national average for gas is about $2.89. In addition to fuel, car insurance is another major cost for commuters. North Carolina residents pay an average of $865 a year for coverage. This figure is almost 40% cheaper than the U.S. average.
Despite these inexpensive costs, nondrivers still have other options. The city of Jacksonville operates a bus system to provide public transportation. While tickets for the bus are generally about $1.50, bus service is actually currently free due to federal CARES Act funding.
Jacksonville Health Care Costs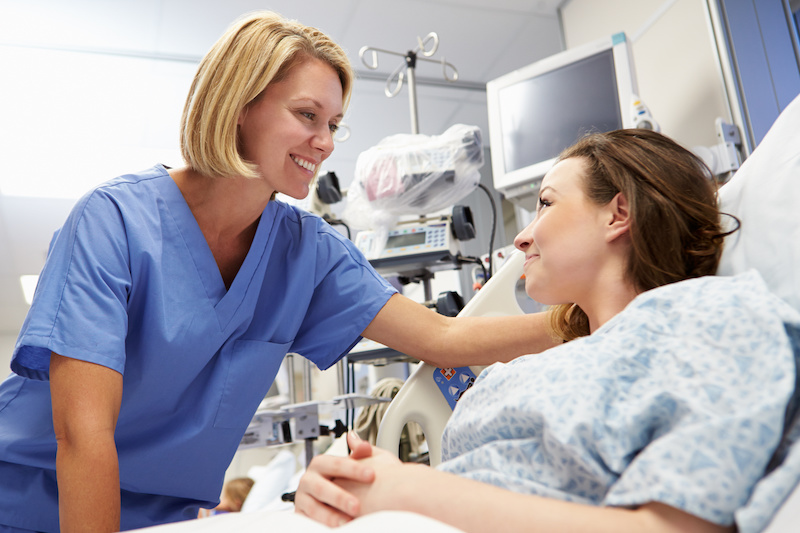 Health care is one of those background necessities for many people. Remaining healthy is an important part of getting the most out of life, so it is important to consider medical costs before the services are needed. Health insurance is the best way to protect against sudden losses.
Monthly premiums for catastrophic insurance were about $284 for a 40-year-old. Top-quality coverage for a 40-year-old was $663 per month. Coverages for a 21-year-old were a little cheaper at all levels, while similar protection for a 60-year-old was often more than twice the rates of the other comparisons.
Premiums for dental insurance in Jacksonville may begin at about $23.86 for basic routine coverage. This figure, however, might require using in-network providers and includes co-pay. Those willing to pay a little more can find a broader coverage plan for $35.95–$44.35, based on age. This plan has a much lower deductible and copay levels.
Average Child Care Costs in Jacksonville
For parents or caretakers of small children, paying for care is another major expense. North Carolina residents can expect to pay about $9,255 on average in child care payments. This is roughly $771 each month. However, these numbers only cover a general situation, and individual circumstances may change the math.
For example, hourly rates for the care of one child may cost parents about $9. Three children would potentially double the cost to about $18 each hour. A family of four kids can expect to fork over about $22 per hour.
If you assume eight hours a day over a year, that works out to about 2,087 hours on average. A parent who needs to leave a young child with a care professional the entire workweek could pay up to $18,783 per year. At $14 per hour for two children, that rate would be $29,218.
That escalation of expenses is why parents with multiple children often opt for in-home nannies. With an average nanny rate of $11.75 in Jacksonville, NC, nanny care can definitely be the cheaper option for larger families.
Jacksonville Entertainment Costs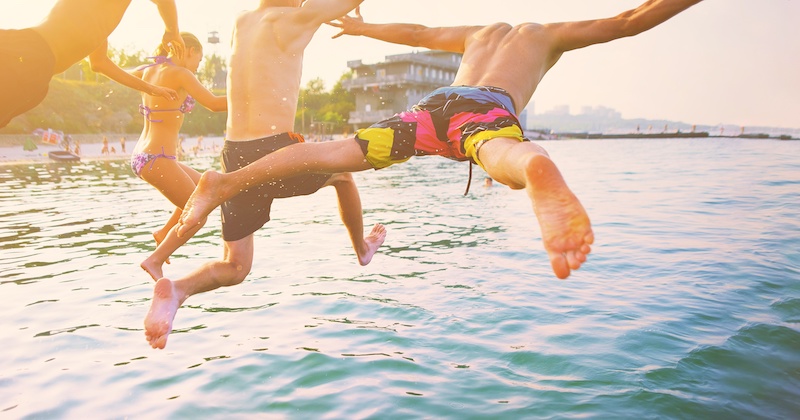 Of course, all costs aside, what is life without a little fun? Considering the costs related to favorite pastimes is also a critical part of selecting a community. Remember, the sales tax rate for North Carolina is 7%, so add that to any relevant costs.
Beach lovers will relish their options, including Hammocks Beach State Park. Get some sun and fun on the beach, or stay longer by taking advantage of the campsites or trails. In addition to traditional walking trails, the area also has kayak water trails. Most activities are free, but there is a $5 ferry to Bear Island, or you can rent a kayak for $50 a day. You can also rent a yacht for a two-hour lunch for $350.
Animal lovers may enjoy the Lynwood Park Zoo for $10 per adult and $8 for kids. Those who enjoy shopping may prefer opportunities like the Jacksonville Mall or Twice As Nice Flea Market.
Jacksonville Job Market
One of the most important parts of a cost of living analysis is considering the area salaries. As for the Jacksonville economic picture, the median income is $41,000. The unemployment rate for the community is 6.6%, which is higher than the national average of 3.7%. The household income is also about $41,000, which is lower than the national average by about $16,000. Tax rates also impact salaries, and the area has a rate of 5.5%.
At the low end of the scale, the minimum wage for the community is $7.25 per hour. The highest salaries in the area are Chief Executives ($155,000), Pharmacists ($125,000), and Veterinarians ($114,000).
Discover Jacksonville, NC
Founded in 1757 and renamed for former President Andrew Jackson, Jacksonville, NC, has a current population of about 72,400. This number marks only marginal growth over the 2010 population estimate of 70,145.
While knowing the economic picture of a community provides vital information about the potential lifestyle, there are many other factors. The Jacksonville area has lots of great beaches and outdoor areas and a quaint but thriving nightlife. It is definitely a city that many people should call home.
If you're interested in finding a home in Jacksonville, contact Anchor Real Estate with Carolina Real Estate Central at (910) 358-8868 to get in touch with a local real estate agent and discover your Jacksonville dream home today.
Google Reviews
"Emily was such a joy to work with! We were young first time home buyers and moving during the height of covid in 2020. Emily helped us through every step of the way and made the buying process so incredibly easy. When the time came for us to leave Jacksonville, Emily was the first one we called to help sell our home. Once again she exceeded our expectations!! She is such a friendly and hardworking individual and we would recommend her to absolutely anyone searching for a home! Thank you for all that you do Emily!"
5/5 Rating from Jenna Ulizio on Google
"Kelli is the best realtor in town! She helped my family and I find the perfect home in the Jacksonville, NC area. All I had to tell her was what I was looking for and she found it right away! As first time home buyers, she helped us every step of the way and even after we closed the relationship didn't end there. She understood the military life and when it was time for us to sell she definitely went above and beyond to help us sell our home during the beginning of the pandemic. Hands down the best! We are looking forward to coming back to town and work with Kelli again in the near future!"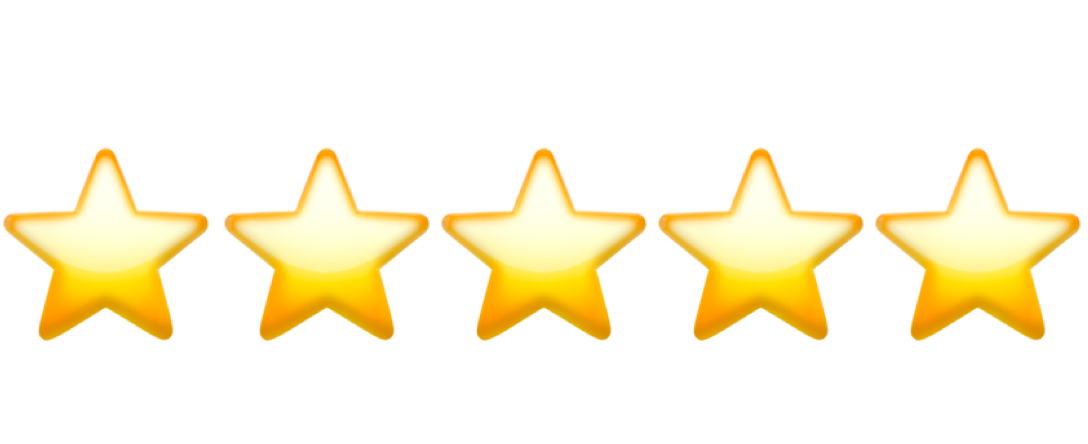 5/5 Rating from Jessica Cadenas on Google
Find more of our reviews on Google
here
. We have a five-star rating and 447+ reviews.