3 Smart Home Upgrades That Increase Return on Investment
Posted by Kelli Salter {personal} on Monday, March 1, 2021 at 10:00 AM
By Kelli Salter {personal} / March 1, 2021
Comment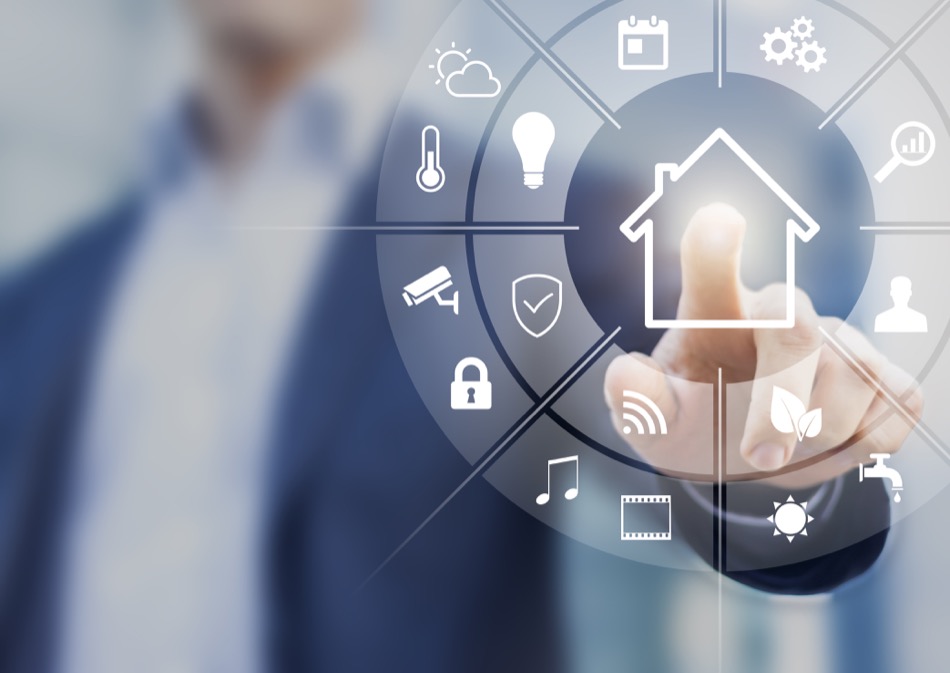 One of the features that real estate professionals say are currently most asked about is the presence of home automation technology. Smart homes utilize a central hub that allows users to have control over the operations of connected smart devices. A key component of home automation is known as the Internet of Things (IoT).
Smart hubs can be set up with numerous devices such as doorbells, windows, lighting, security systems, and appliances that are app-enabled. Some of these upgrades are rather affordable, while others cost more. But how much will sellers see concerning return on investment (ROI)? The following information explores the best smart home tech upgrades that retain value.
Smart Hubs: The Heart of High-Tech Homes
It's amazing how much control one discrete device can give homeowners over the systems and amenities within their residence. Smart hubs are ingenious apparatuses that serve as an all-in-one 'remote control' over any connected, app-enabled device that users operate with an Internet connection. Common applications for smart hubs include:
Appliances
Lighting
Major systems
Home security devices
Home speakers
Heating & cooling thermostats
Smart hubs make home automation a profit-boosting reality and are desirable features for both renters and buyers alike.
Invest in Smart Appliances With High ROI
In addition to being energy efficient, smart appliances are high in demand with home shoppers who are wiling to pay for them. Technology makes life easier for those on the go or who simply enjoy the convenience of operating appliances on preset schedules.
A touch of a button on the app activates the smart hub via Internet-connected functionality that communicates with smart appliances. This tells the device when to turn off and on, when to send alerts of usage, and can send other key information that eases the owner's life. The best ROI smart appliances that home buyers want today include:
Refrigerators
Stand-alone freezers
Clothes dryers
Laundry washers
Dishwashers
Built-in microwaves
Another handy feature about connected devices is that if one is accidentally left on, users can quickly disengage the appliance.
Smart Heating and Cooling Investments
Maintaining indoor comfort levels is one of the biggest energy expenses faced by homeowners, but a smart HVAC or furnace-fired system can dramatically lower utility costs. Current owners and potential buyers also tend to prefer homes with an eye towards eco-friendliness. Some heating and cooling upgrades that offer solid ROI include:
Smart Internet-connected systems
Smart thermostats
Smart dehumidifiers
Smart air flow controls and schedule settings
Smart fans
Smart blinds
With the ability to control time schedules and receive temperature alerts from the system, owners can save big and can arrive to a cozy house anytime.
Top Returns on Smart Home Security Systems
There's typically nothing more important to a homeowner than the safety of the occupants and their possessions. Even basic home security systems add to a home's resale value, but today's upgraded IoT-connected smart security systems are preferred by modern buyers.
Smart home security options can include 360-degree panning cameras, 24/7 recorded data with automated backups, options for auto alerts, immediate visuals, law enforcement contact availability, facial recognition, and much more to make owners feel safe.
Ready to Make High-ROI Smart Home Upgrades?
There is no better person to discuss smart home installations with than a local home remodeling contractor who knows what's in demand, what the top upgrades are, and which brands hold their value. Consult with a renovation pro and/or a local real estate agent for guidance before taking action.