4 Tips For Hiring A Home Inspector
Posted by Kelli Salter {personal} on Tuesday, February 15, 2022 at 3:52 PM
By Kelli Salter {personal} / February 15, 2022
Comment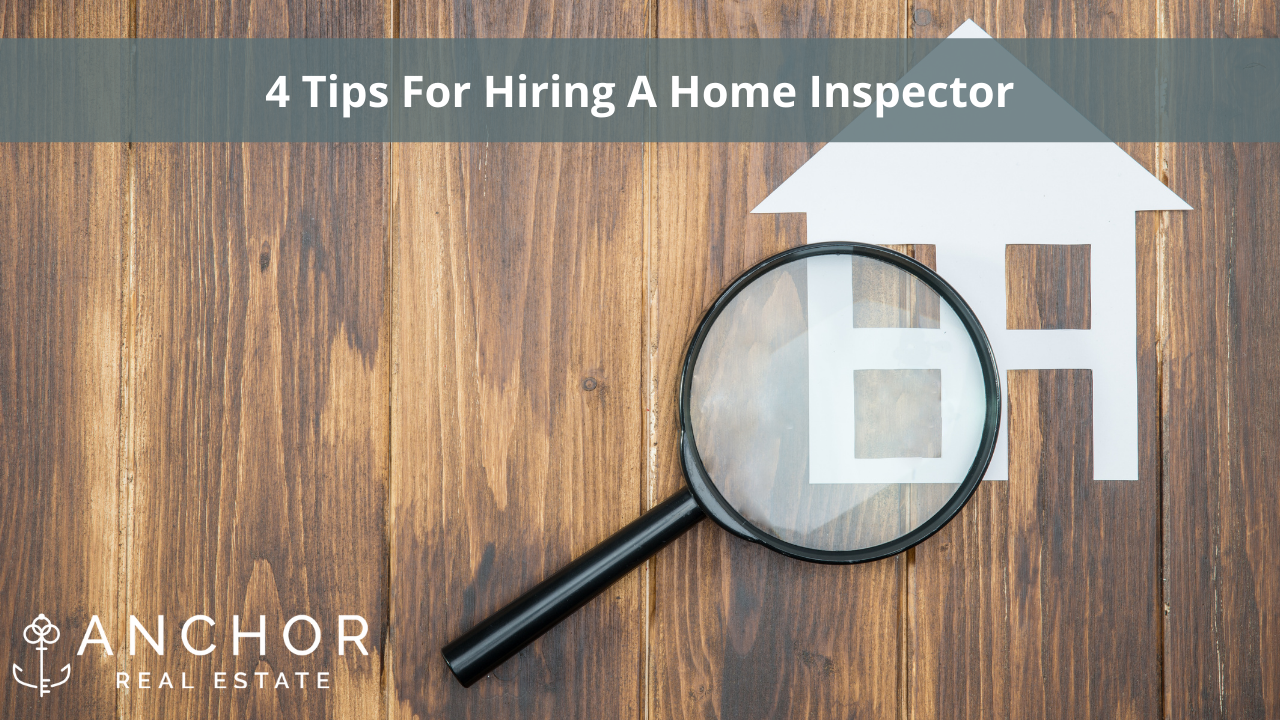 Congratulations on going under contract on your new home!! What now? What's next? One of the first steps is selecting a home inspector.
The home inspector's job is to check the interior and exterior of your new home and look for any defects. The home inspector will look at the major systems and infrastructure in the home. How do you select a home inspector? Check out these tips to help you get started!
Tip #1: Get References From Your REALTOR®!
When you buy with us, we will provide you with a list of service providers. The list includes home inspectors, septic inspectors, land surveyors, and fence companies! We are not allowed to give you only one name. We will provide you with a list of people we have used in the past and have done great work for our clients!
Tip #2: Interview Your Prospective Home Inspector!
Ask questions! The home inspector is going to provide you with a picture of the home you are buying. You want to make sure you are comfortable with the inspector and believe they will do the best job for you!
Some ideas of questions are: What is your training/qualifications? Are you licensed/bonded/insured? Are you part of any trade organizations? What areas do you cover?
Tip #3: Read Online Reviews!
Many of our local home inspectors have pages on Google My Business, Yelp, and Listen360. Read those reviews! See what other Buyers have to say about their experiences with that home inspector.
Tip #4: Set Expectations!
When Do I Pay? Many buyers in our area need to pay for the home inspection out of Seller Paid Closing Costs. This means the inspection is not paid for until the day of closing. Some home inspectors allow this. Others charge a fee to "wait" until closing. Most will need a credit card to guarantee payment if the inspection is not paid for at closing. Ask beforehand!!
When Are You Available? Find out from the prospective home inspector about their availability. Some of the most popular home inspectors in our area book out week(s) in advance. We will coordinate with the inspector to ensure the home inspection is done before the end of the due diligence period.
When Should I Expect the Report? You will also want to find out how soon the inspector will get you the written report. We will want the inspection report to be completed on time. This will ensure we can make the repair request to the seller before the end of the inspection period.
All in all, you are looking for a qualified inspection partner to help you discover your new home! You want to be comfortable with the inspector you choose to explore your biggest investment. Buying a home is an exciting, and nerve-wracking time, but it does not have to be complicated! We will work diligently to make the home buying process a breeze!